bojov
The modification of a cottage in Bojov, Čisovice
Project completed 2022.
This cottage, set within a country settlement at the foot of the Brdy hills (close to Dobříš) sits in a shallow meander between the stream and the adjacent railway line. Originally a wooden cottage, the property was rebuilt into a brick house, and a terrace was added, on the side by the stream. This was later adapted into a porch, with a workshop set within the building's basement. The plot of land is located on the bank of a creek, and thus raised across two raised levels. The house borders the steam, and a separate flat garden connects with the house via a reinforced concrete footbridge.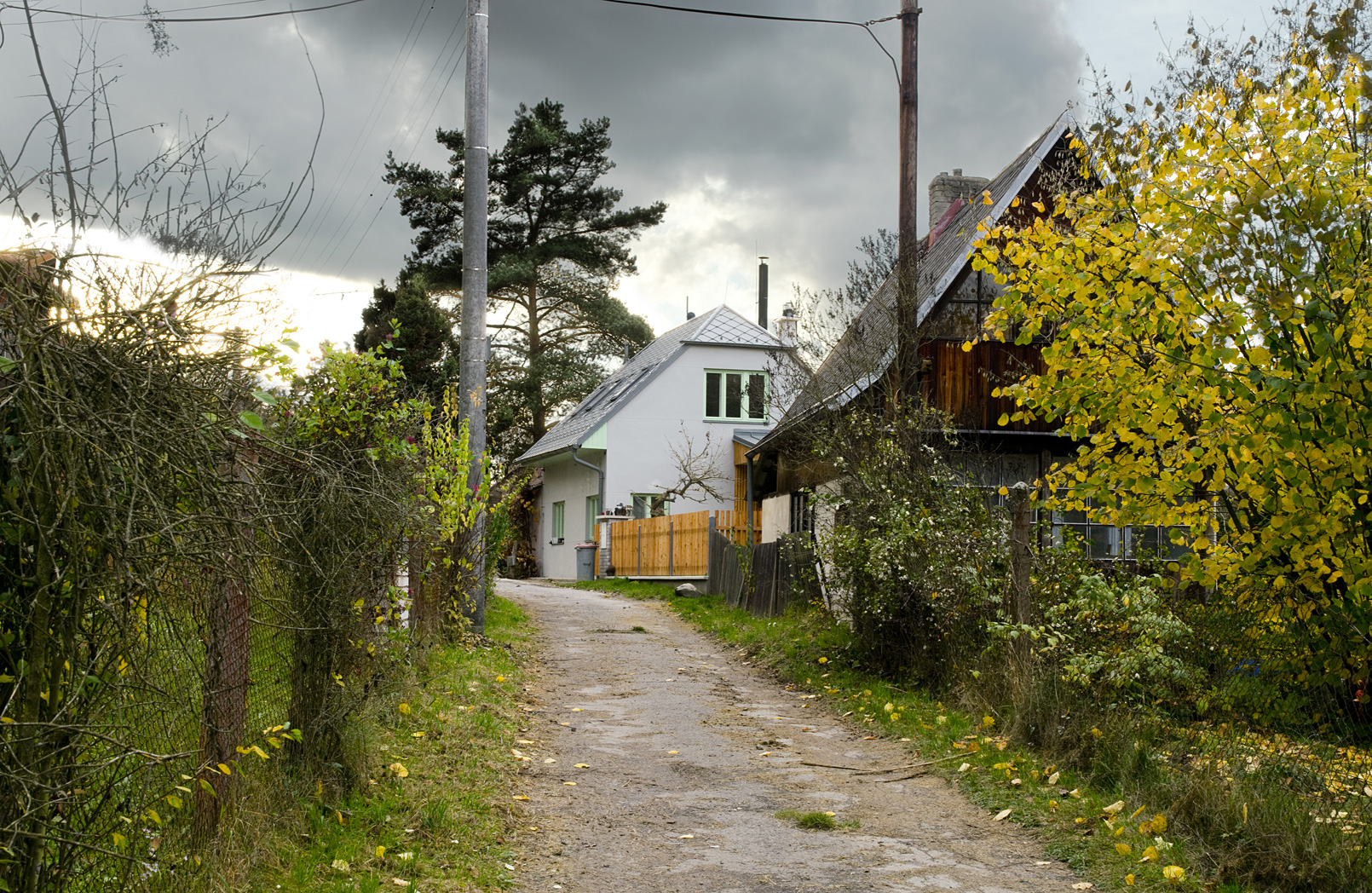 The property was worn out, with degrading structures that required reconstruction, maintenance and protective elements to reinforce the property for the future. The architectural "core" of the property – the brick building with two rooms and a corridor, was retained. The poor technical condition of the porch, built in the 1950's, could not be preserved, and therefore a new wooden structure was built over the remodeled basement, carefully respecting the existing ground plan. The artistic expression and concept of the modification are harmonious with the older property; there is a balanced relationship with the original brick layout.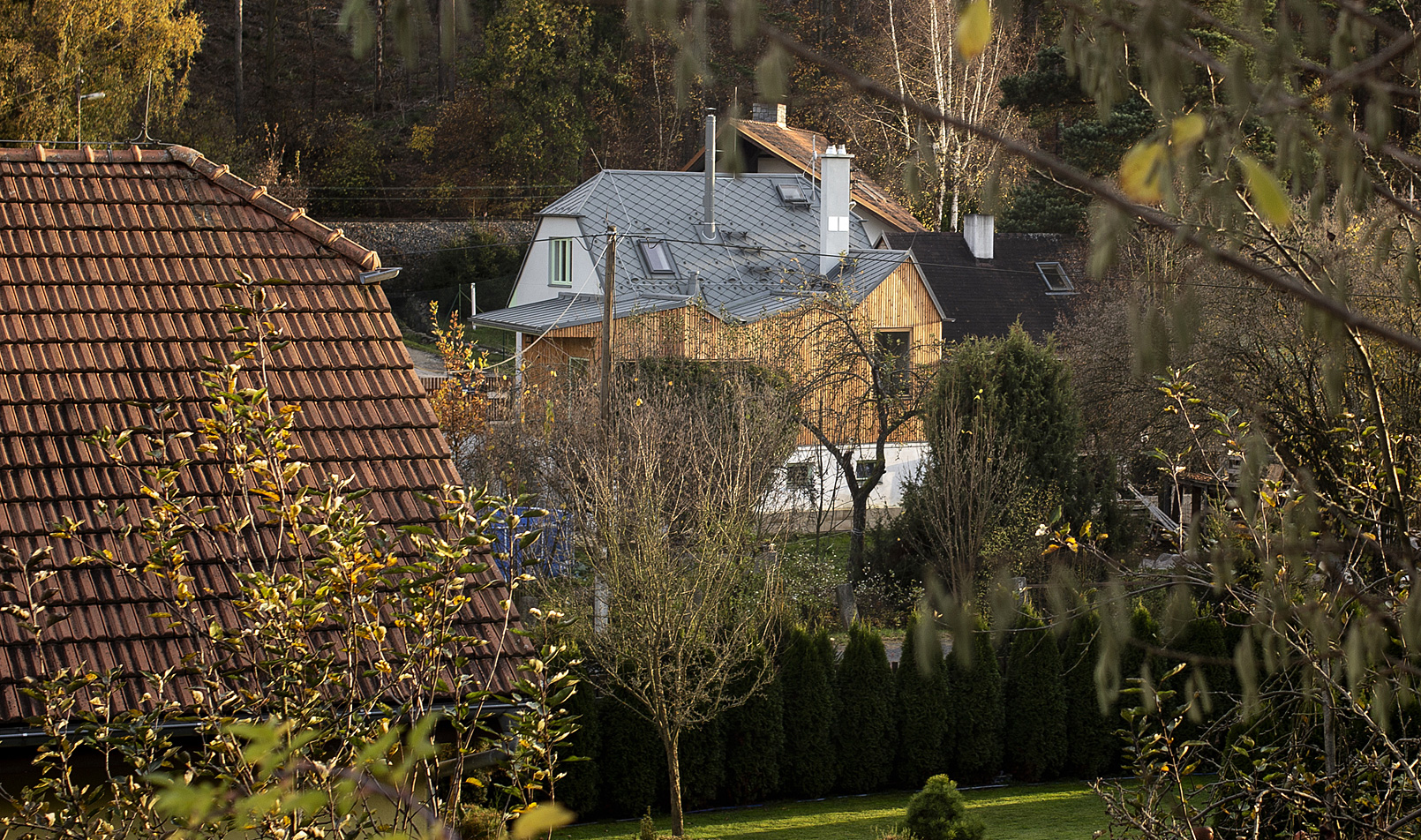 We have endeavoured to express the poetry and nuance of cottage life in our design; the centerpiece is the porch room; a kitchen in direct contact with the outdoor yard, terrace and garden.