hostivař
Family homes in Hostivař, Prague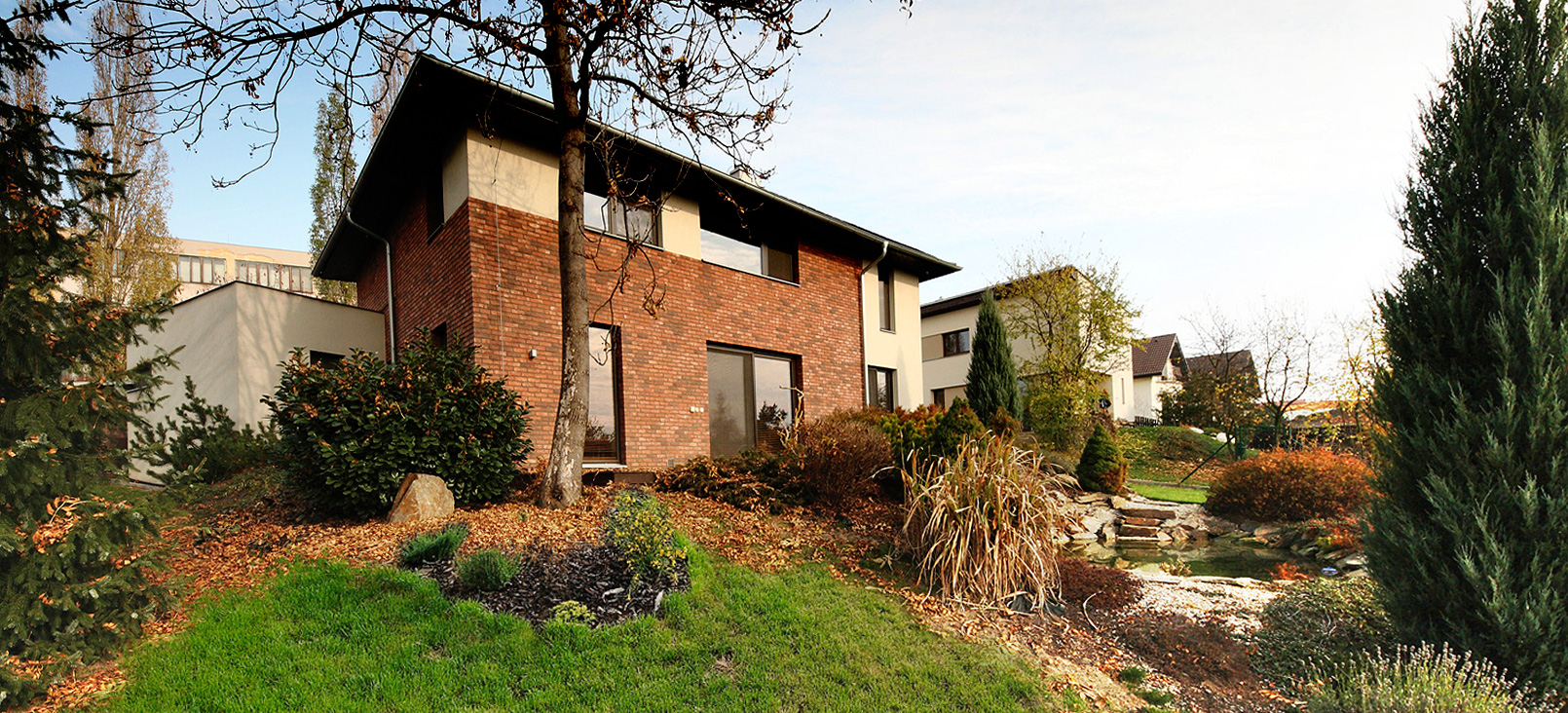 A pair of houses reside in a residential area between a railway corridor and an industrial area. The mutual blending of the family housing and utilities are separated from the street. The southern slopes in each garden are protected from the operations of the nearby industrial complex. The main ground floor residence of both houses provide an excellent view of the local terrain. When the outdoor terrace and garden are used, the view can be enjoyed from many levels. Elongated windows bring the bedroom floors in direct and close contact with the garden. In the south eastern corners of each plot are wooden pavilions, with an outdoor fireplace and shower.
Project completed in 2007 and 2012.
In cooperation with the studio Atelier Šesták.