malá štěpánská
Modifications to an attic apartment in the Prague New Town.
Project completed 2022.
The modification of the attic apartment from 1997 changes the previous obsolete interior design. The corner building with an eclectic facade, from the late 19th century, exhibits an element of contemporary expression, sensitively set in the surrounding historical context.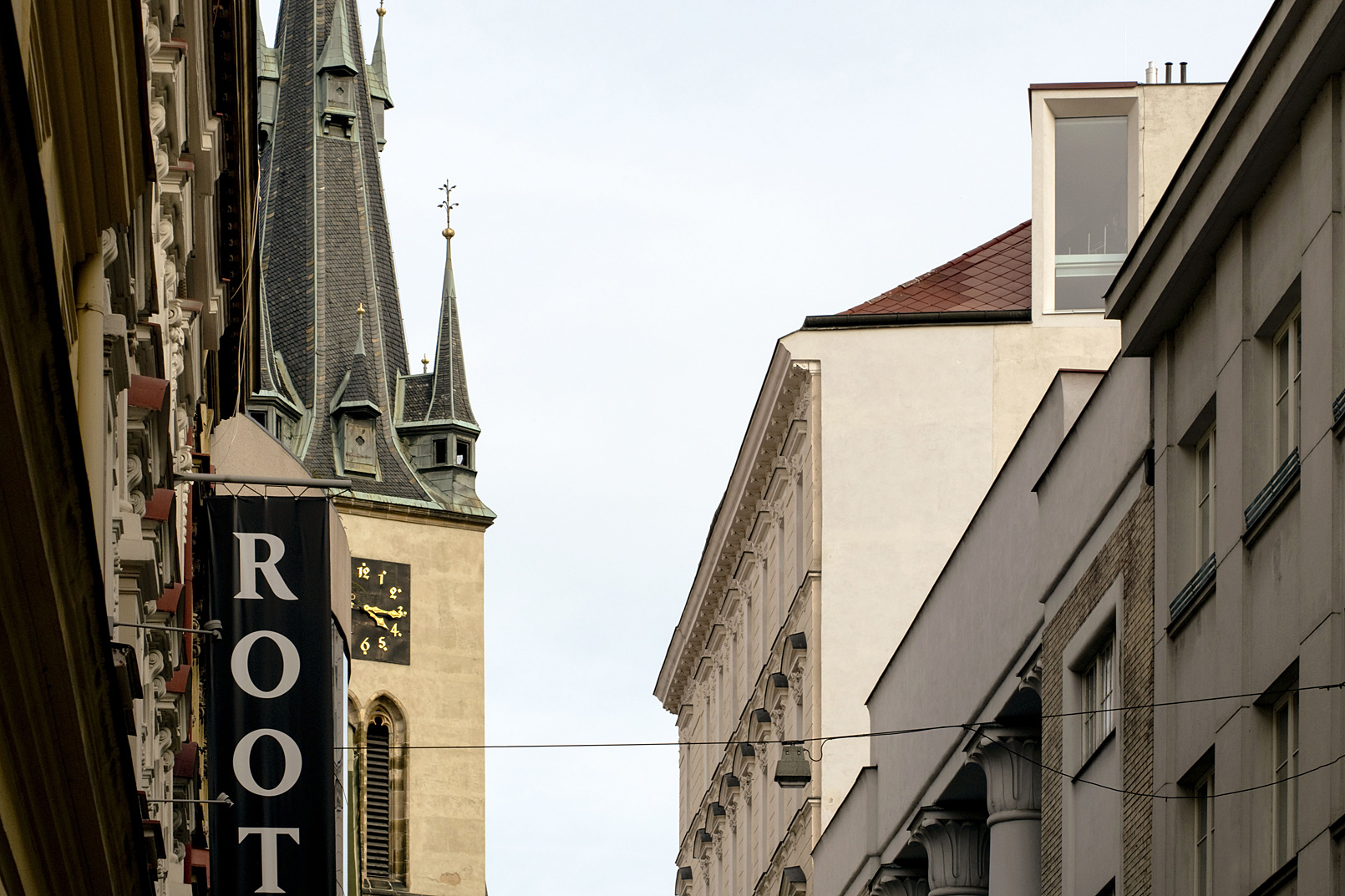 The rugged interior space is simplified and illuminated. The malfunctioning loggia of the maisonette is replaced by a new window oriented towards the Hradčany panorama. Its integration into the roof space is non-conflicting, changing the architecturally disordered space of the gable wall into something rather picturesque, modelled to the end of hipped roof and more favorably utilised in the context of the historic roof landscape of the New Town of Prague.