old town apartment
Renovation of apartments with a shared courtyard in Prague's Old Town.
Completion in 2023.
The original layout consisting of several small apartments with a kitchen facing the courtyard, a shared common area, and a narrow central hallway with a wooden porch was doomed to be dilapidated. The adaptation into a single apartment allowed us to combine comfortable use with the restoration of the original character of the space, amidst the sea of red roofs in the vicinity of Old Town Square.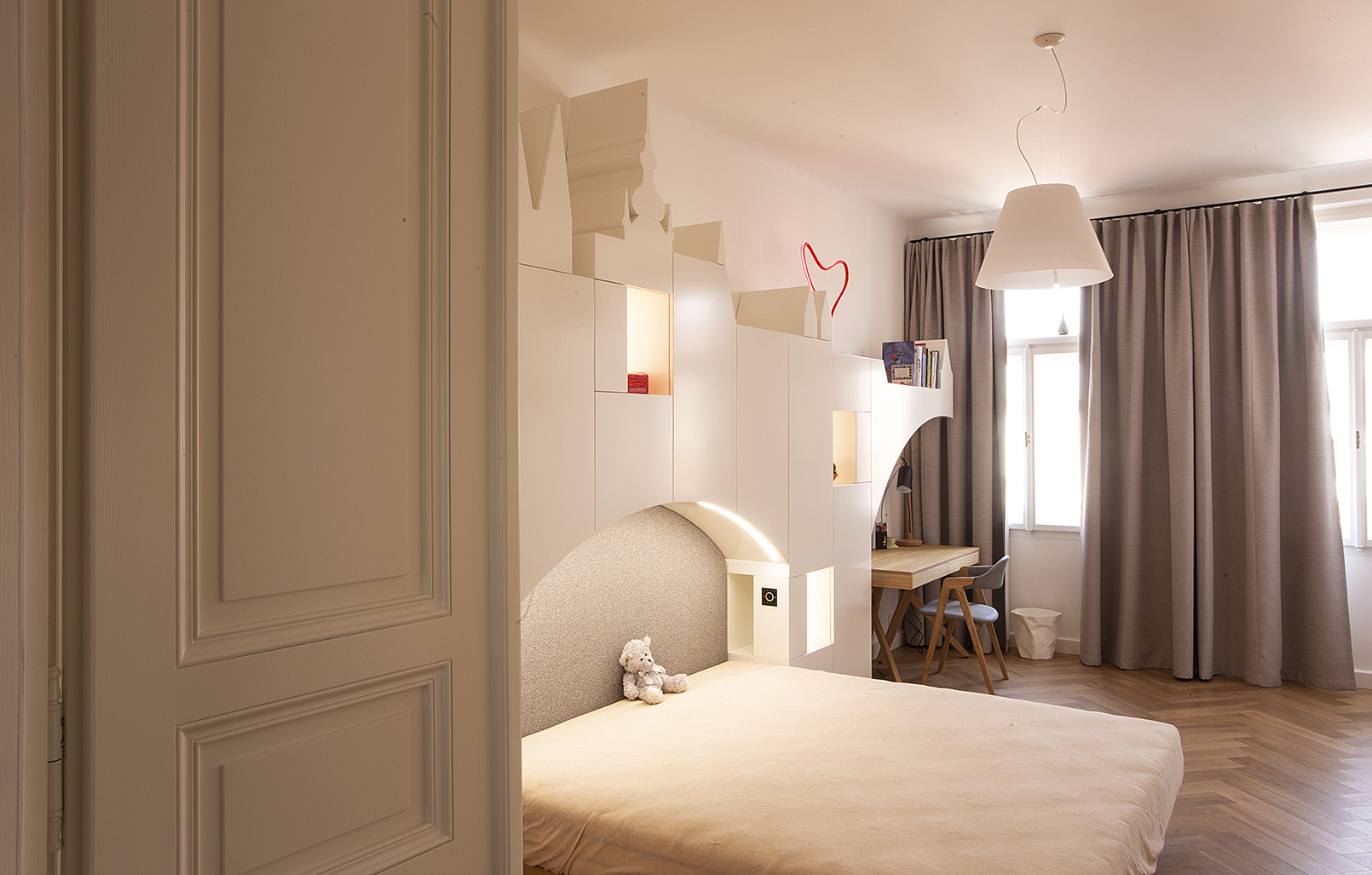 The adapted apartmentt with a day area and four bedrooms is built along the central hallway based on a hierarchically zoned layout. The day area with the main room and a kitchen facing the courtyard is closest to the entrance. The kitchen, as it used to be, a separate room, but the link with the main room is strengthened to the extent that it doesn't functionally separate the space.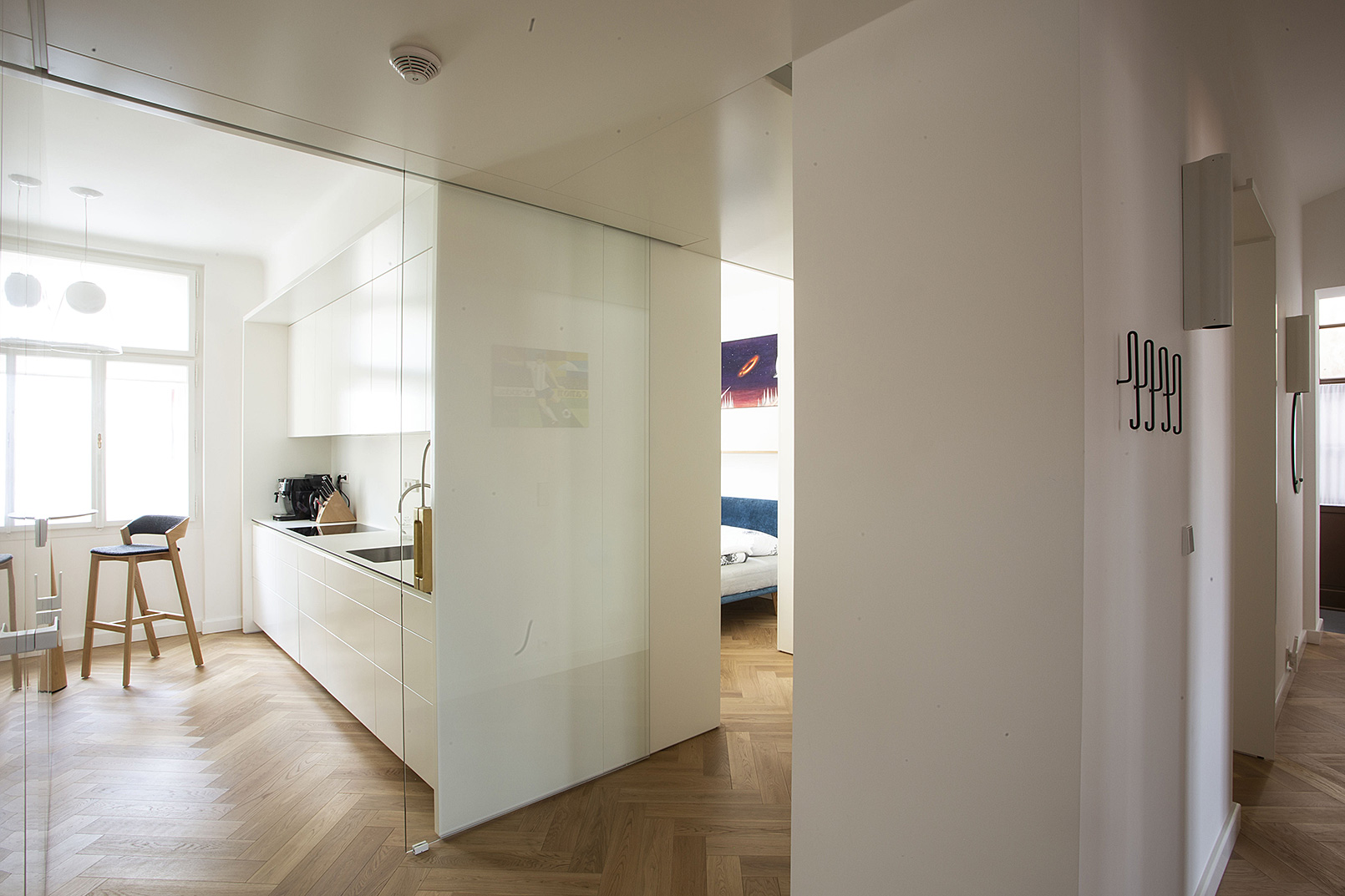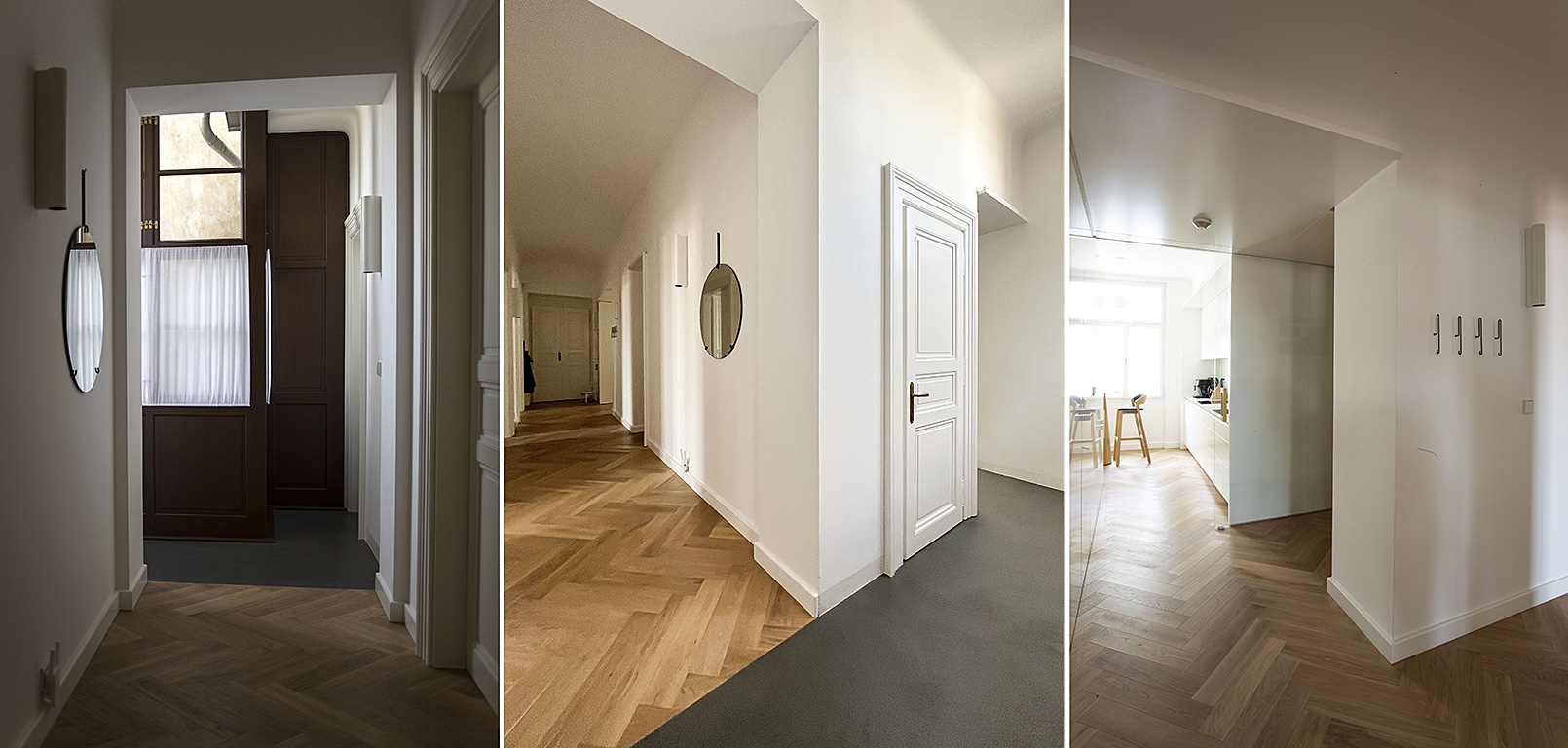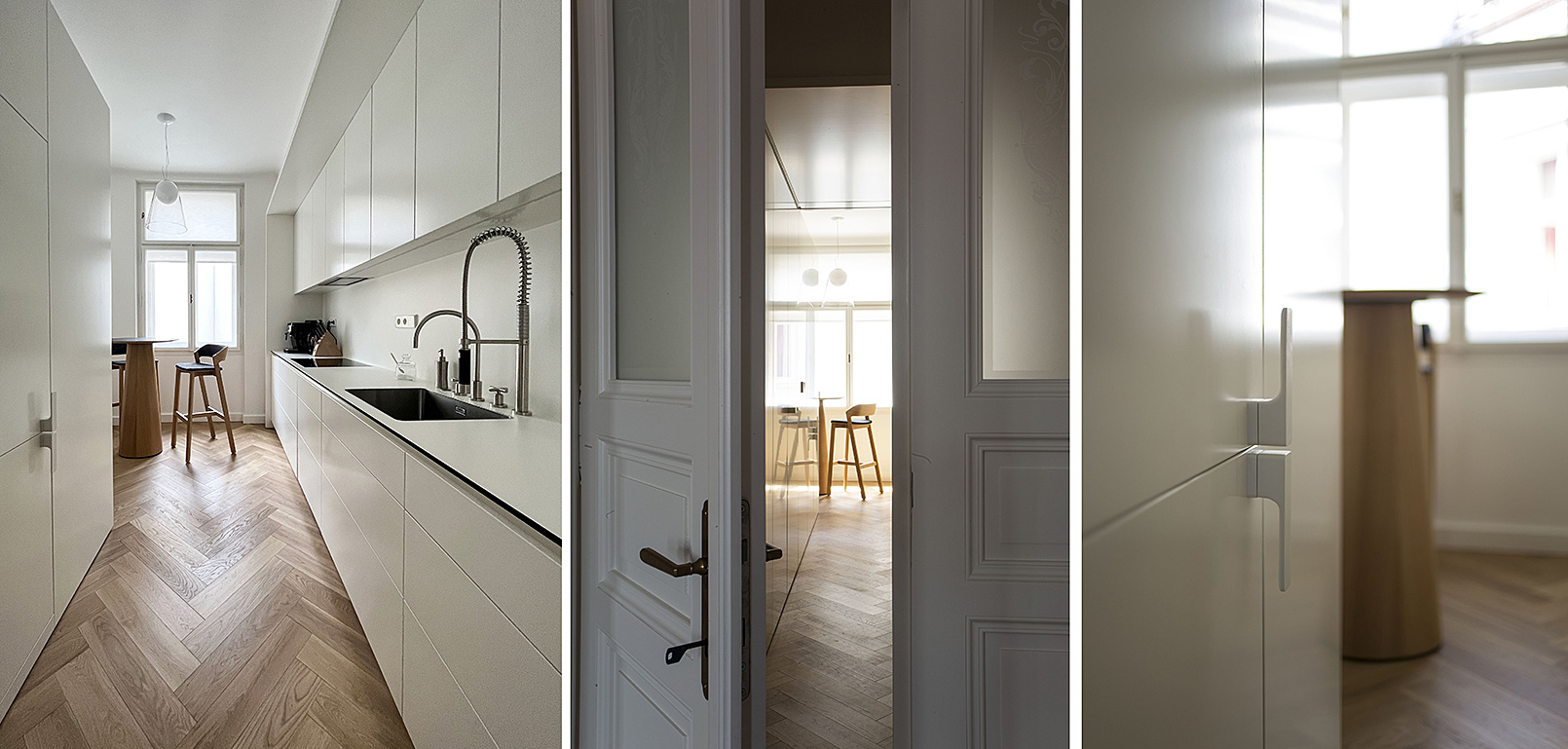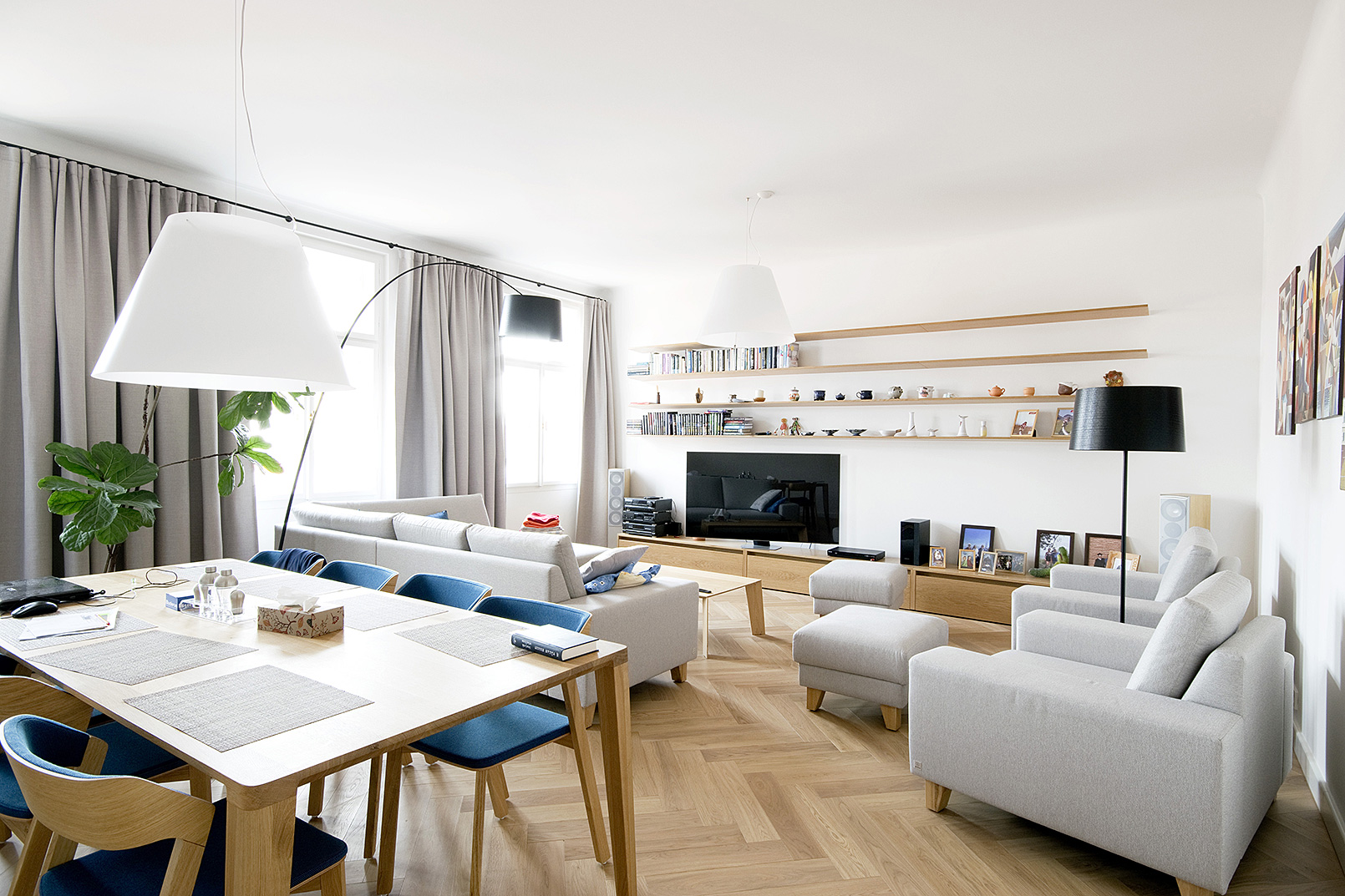 The night area with bedrooms is distant from the entrance and is connected to bathroom through the renovated porch. The front area of the bathroom, which includes washbasins, opens directly onto the porch, while the subsequent area with a bathtub and walk-in shower extends into a separate enclosed room. The apartment is equipped with a storage room and a utility room for the heat pump, which serves the underfloor heating and cooled ceilings. Furthermore, the layout was specifically designed to facilitate potential future utilization with barrier-free accessibility in mind.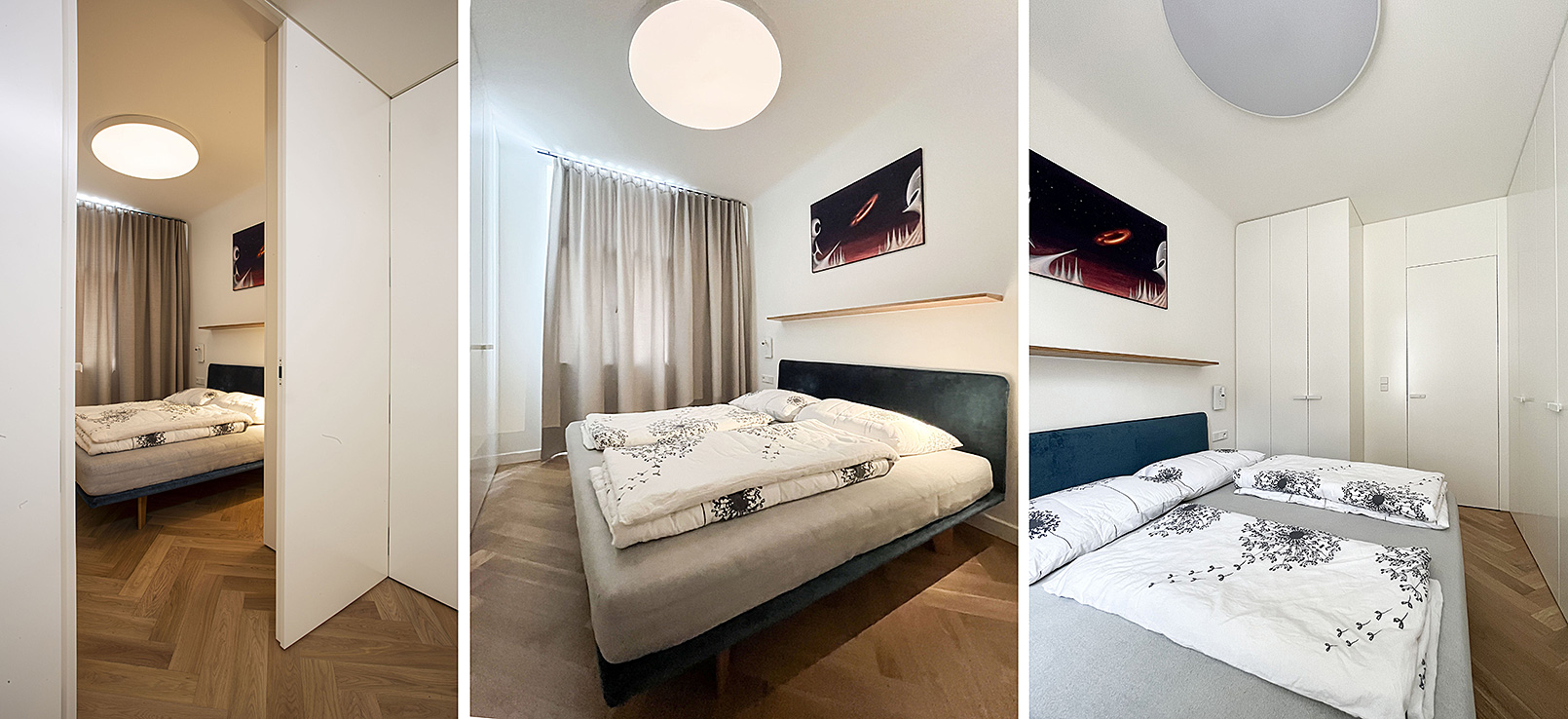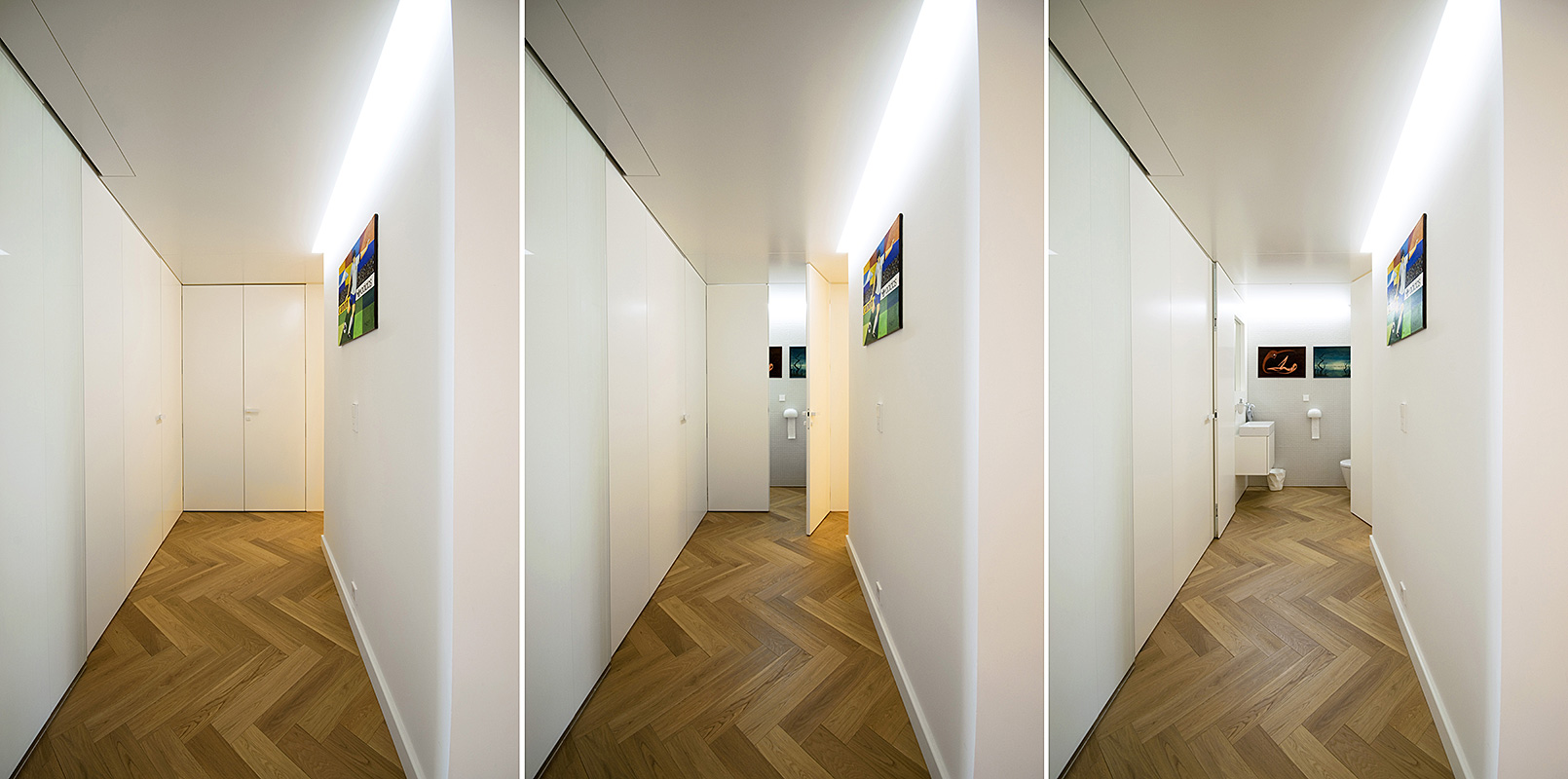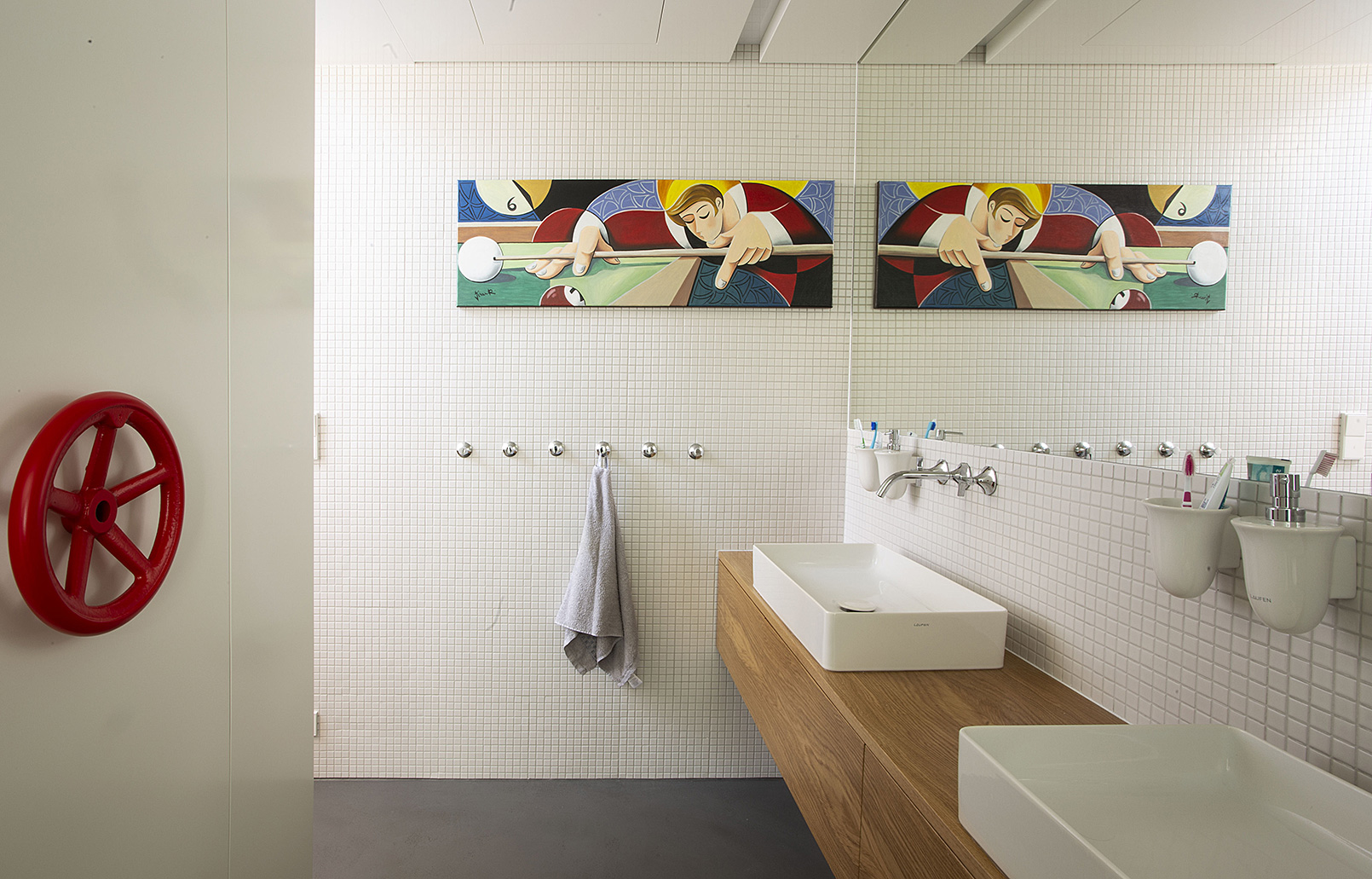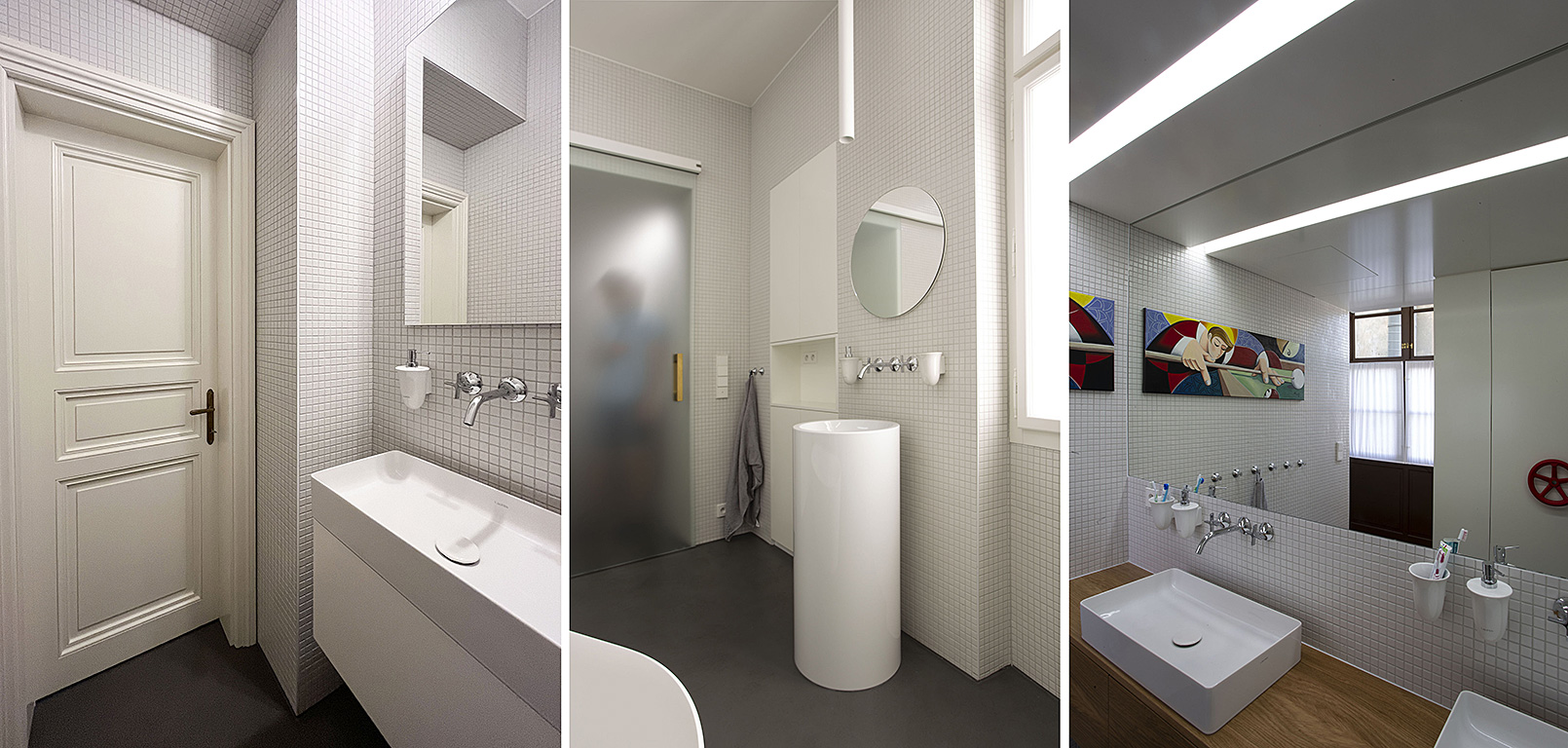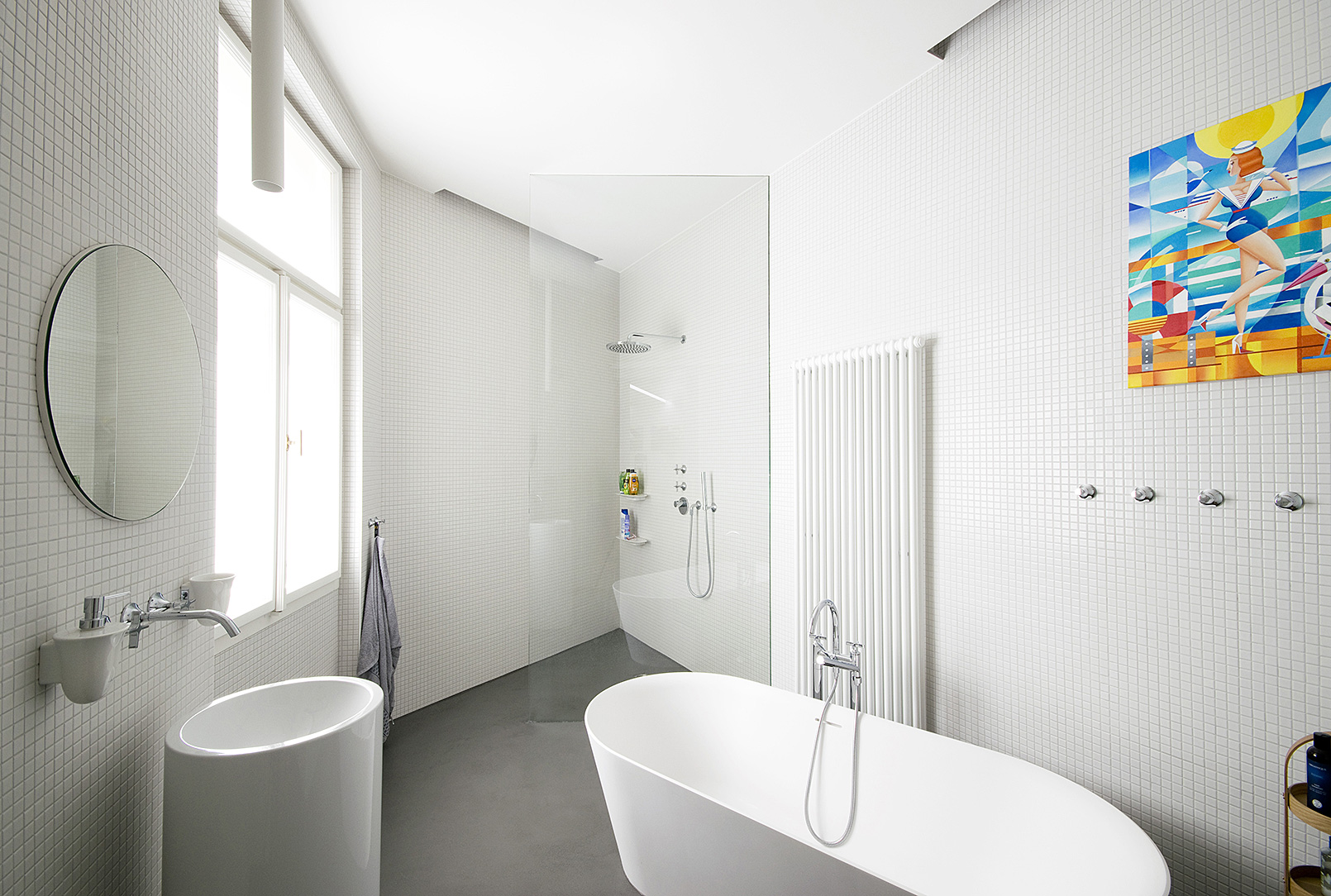 The newly incorporated elements within the interior are characterized by simplicity and minimal color palette, with the intention of accentuating the preserved historical setting without overpowering it. Original architectural features have been either preserved, restored, or substituted with replicas. Furniture and furnishings have been custom-designed in collaboration with the residents.