loučná riverbank
a proposal for a municipal public park, in Litomyšl (submitted in competition)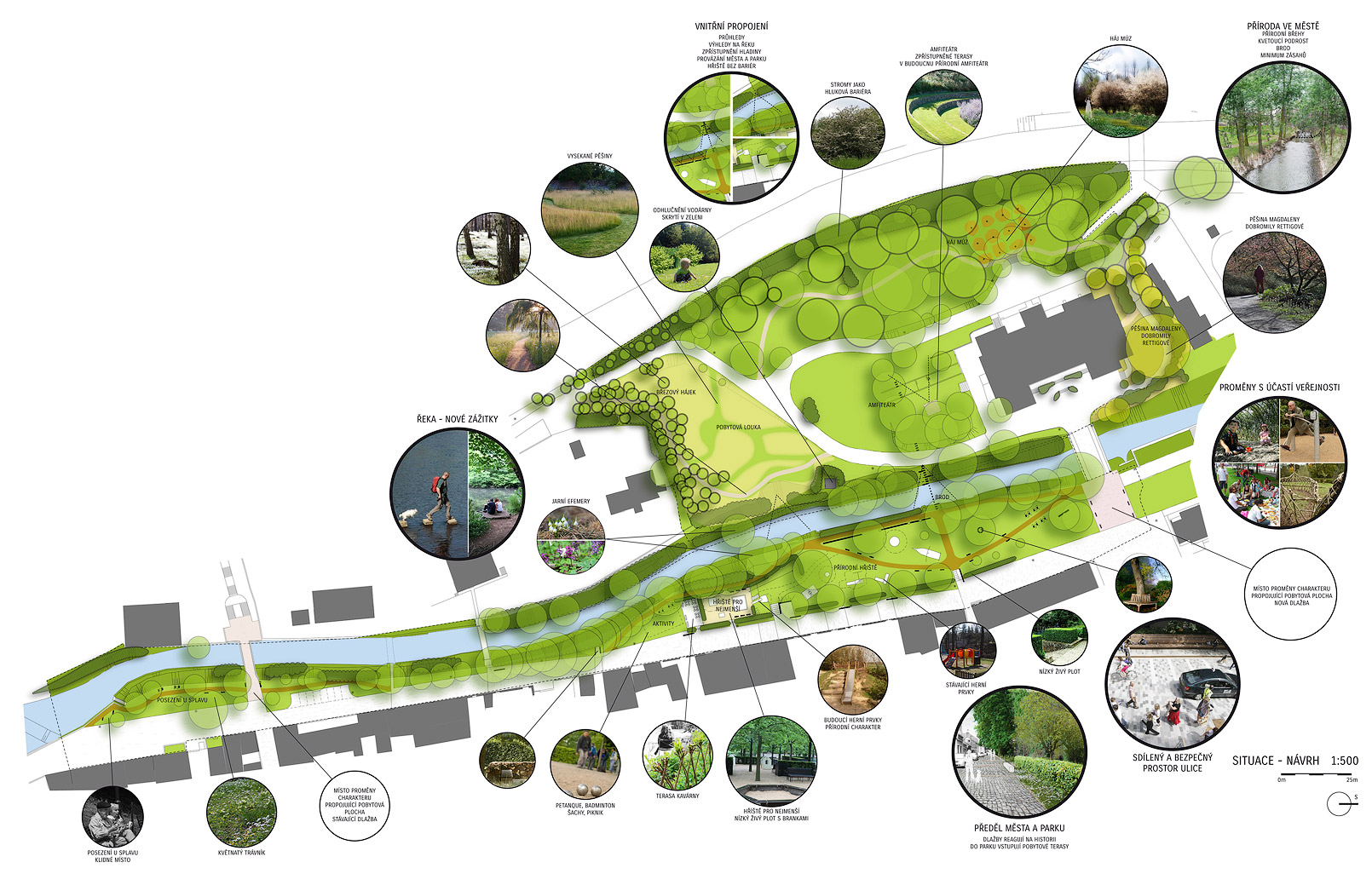 The existing park is a unique natural area, effectively the heart of the town. This proposal reinforces the relationship between the natural riverbed structure and core urban growth, leaving an overall balanced approach. The nature of the park determines the project's form and layout; grassy areas blend with comfortably with surroundings, and water becomes an integral part of the life within the park.

The footbridge across the river is a key point for people to traverse, and it strengthens the link within the city park. The ramparts that shape the historical street of Vodní rise and fall. While not interfering with the safety of the daily walker, the do give rise to the natural historic character of the pavement, symbolising the age old fight of urban growth versus the growth of nature.
Interference with the development of nature within the park is minimal. The ecological balance, harmony and romantic charm of the riverbank is never undermined. Any changes are intended to be carried out gradually, with respect to the local ecosystem and carefully ensuring safety to nesting areas; an overall natural adaptation. The proposed changes can be easily accomplished, particularly with the help of public volunteering efforts.
A 2013 project.
In cooperation with Klára Dědová.