rd mělník
a house on a vineyard meadow, Mělník
The location of this house is in the middle of a small plot of land, on the outskirts of Mělník. There is an emphasis on the connection between the house and the surrounding views. Each facade has an embedded opening for admiring the surrounds, and window framing has been specifically designed for each individual view – a vineyard, a cityscape and beyond a baroque chapel. The size and proportion of the window openings are primarily intended to respect the relationship between the interior and the character of each individual view. Smaller windows protect the room from excessive bright sunlight and the depth of the interior creates a niche for built-in furniture.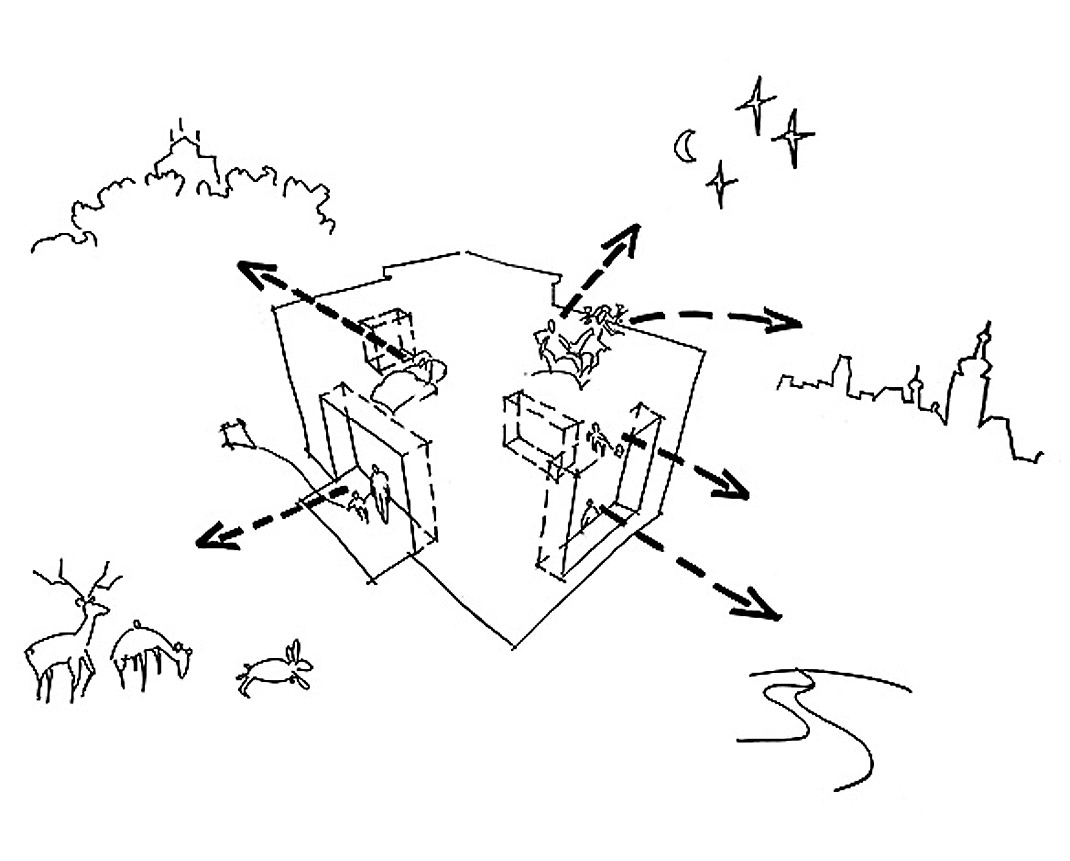 On the ground floor are common, day-to-day spaces, with private bedrooms upstairs. Low window sills in the children's bedrooms and playroom allows them to see the view outside also. A wooden staircase goes through the centre of the house to the roofing extension, with a terrace that offers an additional, separate living space.
The house is optimized to keep energy usage at a minimum. Heating is provided by a boiler system heated from special fuel pellets. Ventilation is entirely natural. Sewage is drained into domestic sewage systems, and rain is also well channelled away. The garden is planted with edibles and old, regional varieties of fruit trees, instead of modern, hybrid garden plants.
Project completed in 2014.
Further details can be found at pinterest.com